Strawberry Fields Cafe @ Jalan Tengah, PJ.
Whoops! #Naanofmaibusiness is now at Strawberry Fields for our very first station. Yum yummss ! The race was flagged off at 10.40am this morning and with the help of GPS coordinates, we were lead to the Marshall and with the clue, here we are!
We were served with Butter Cream Chicken, Thai style Fried Meehoon and Sago Gula Melaka.
The interior of the café.
Butter Cream Chicken Rice.
@CWKen, a hardcore butter cream dish lover, actually finished the whole plate! It's so creamy and yummy and thick in taste and very appetizing ! We strongly recommend it to all butter cream dish lovers out there. :P
Thai Style Fried Meehoon.
Honestly, it's a lil too spicy for most of us but definitely satisfies spicy food lovers. It is very tasty and it is fried close to perfection. Many places serve their mee hoon either too dull or dry.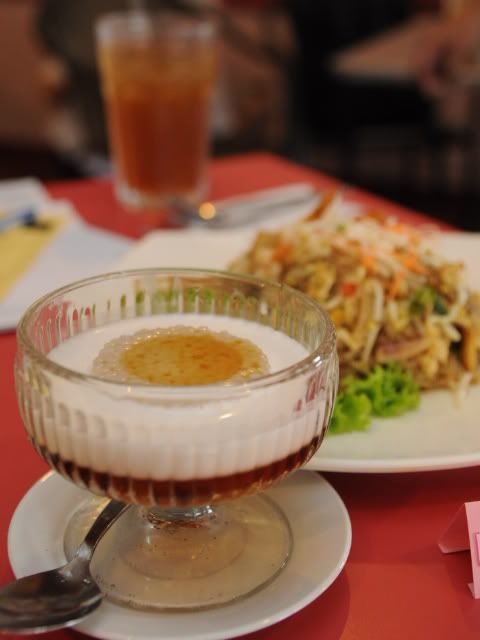 It's very smooth and yummy. The combination of gula Melaka and sago just make this whole dessert a perfect dish for everyone.
Oh gawd, we were the 4th to arrive but the last four to leave. Crappy lappy! Time to catch up!

Following is the address;
Jalan Tengah, Petaling Jaya, Selangor
Lot 14, Ground Floor, Jalan Tengah

O3-79601268